We hope you can join us at our annual Showcase & Grant Presentation event, The Big Give.
 Connecting people who care to local causes that matter, The Big Give is a lovely celebration of the power of local giving.  It's also a great way to get to know your local Community Foundation.  Everyone is welcome.
SPECIAL GUEST PRESENTATION
Beyond the Fire: Resilience
Documentary Filmmaker, Danielle McAlpine Johnson.
Includes excerpts from the documentary featuring Towong community members and other communities affected by the devastating 2019/2020 Black Summer Fires.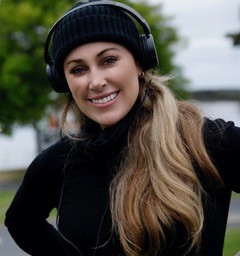 Danielle McAlpine Johnson is an award-winning Writer, Director, Producer devoted to creating documentary, film and television as a catalyst for change in the social justice landscape. 
Deeply passionate about highlighting issues of injustice and sharing stories of the human heart, Danielle has an innate ability to connect with people to draw out the unique heartbeat of every story. 
Along with her husband, singer songwriter Chico Johnson, Danielle is the Co-Founder of CheekyMac Productions, with documentaries currently broadcasting on Network Ten Australia, ACCTV, Foxtel, Ozflix, New Faith Network Netherlands, Virgin Inflight Entertainment and OSN Middle East and North Africa.
A proud mother of four beautiful children; Danielle continues the pursuit of truth and revelation through the arts whilst enjoying (and juggling) family life. 
The Big Give is a complimentary event & everyone is welcome.
Thursday 25th May 2023
5.30pm – 7.30pm
Numbers are limited and bookings essential at The Big Give
Our thanks to Atura Albury who so generously host The Big Give each year.